Why You Should Use Google My Business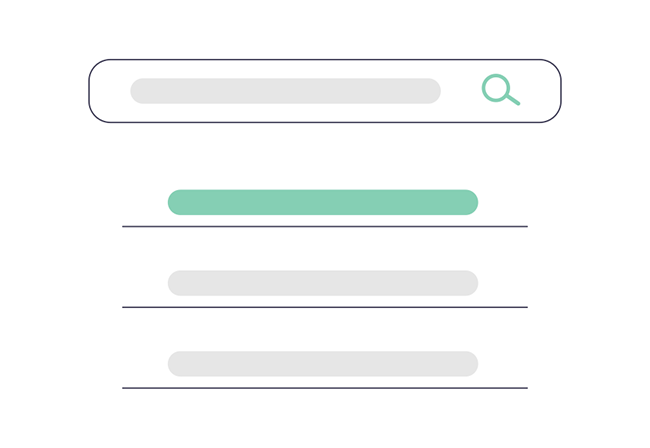 When people are searching for businesses like yours online, what do they find? In addition to your website, there should be an easy way for your search results to pop up alongside Yelp reviews, an article about your company from your local paper, or your Instagram page.  There's a lot of information floating around out there, and each search result that pops up can offer a different glimpse of your business, but perhaps not the whole picture. That's where Google My Business comes in.
The Value of Using Google My Business
This free tool offers you an easy way to present all the essential information about your business, all in one place. This is particularly advantageous for service-based businesses—shops, restaurants, hotels, etc.—as a secondary place to be discovered by more customers.
When someone Googles your company and you have a Google My Business listing established, this box can appear on the first page of search results. It's got everything potential customers need to know about your business, including:
Your business address
The phone number
A link to your website
Hours of operation
Links to your social media pages
Photos of your business and your products or services
A blurb about what your company does
Because it's a Google product, it also incorporates other Google tools. A customer needs directions?  They just click on the link to Google Maps. They'll also find snippets and ratings from Google reviews. They can also watch your YouTube videos.
One of the great things about Google My Business is that you have control over the information. You have the capability to edit the listing to ensure it's accurate and up to date. If your restaurant pivoted to takeout during COVID or is now open on mornings for breakfast, you can quickly make those changes so your customers know. Google My Business is also a valuable promotional tool to let people know about special events or sales to help drive leads. You can also use it to manage multiple locations of your business.
It's crucial to claim your Google My Business listing so you can edit it and, most importantly, optimize it for organic search. Say someone is looking for an Italian restaurant for lunch. When you've customized your listing with search engine optimization (SEO), you have a better chance of appearing high in Google's search rankings—your Italian restaurant may land on the first page of results, where more people will see it. You can also use Google My Business to maintain your place in geographic-based local results that pop up in Google searches or on Google Maps, like if someone is looking for that Italian restaurant in a particular neighborhood.
Get Help with Google My Business
It's wise to maintain an active presence on Google My Business. Many business owners find it easiest to have a social media manager monitor and edit the listing so it stays current and fresh. Perfect Partner Solutions knows how to tailor your Google My Business page for best results, and how to integrate it seamlessly with your other social media channels with regular content your potential clients or customers are interested in. Contact us today to get started, and so new customers can start getting to know your business.