How To Integrate Podcasts Into a Social Media Plan
We're living in the golden age of podcasts. Much like movies and TV before them, podcasts have become part of our popular culture, telling stories and airing interviews on topics that generate a lot of buzz and followers. Celebrities like Hillary Clinton, Mayim Bialik, and Anna Faris have all gotten in on the podcast game. And with more than 43 million podcast episodes out there, you're sure to find one on a subject that interests you. So, how can you integrate podcasts into a social media plan? Keep reading more ideas and inspiration.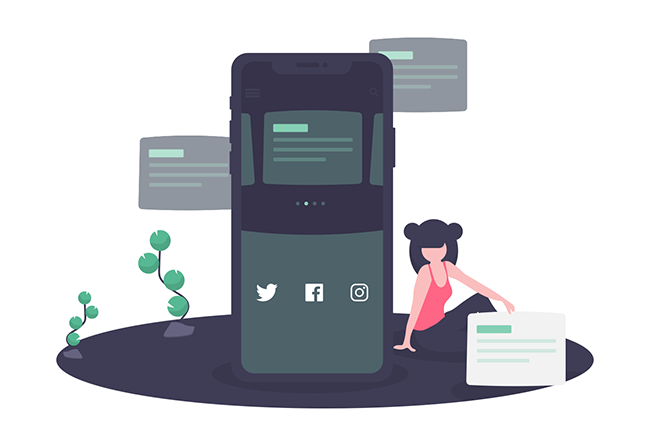 But it can be hard to get a podcast noticed with so many options to choose from. If you've decided to start a podcast to promote your brand, you'll need to seamlessly integrate it with your social media plan. Ideally, you want to achieve a kind of symbiosis: You can promote the podcast on your channels, and you can use the podcast as a resource for content. Here are some key concepts to keep in mind.
One podcast equals numerous social posts.

Once you've recorded an episode, look at the topics you've covered and see how you can turn them into posts. This goes beyond simple promotional posts encouraging your followers to check out your podcast (although you can and should do that, of course). Ask questions to garner comments, expand on certain segments in the episode, or create audiograms, which pairs a snippet of your audio with an image so people can click on it to get a sample of your podcast.

Make the most of guest visits

. If you regularly include industry interviews in your podcasts, play them up. Tease guests in advance by running biographical posts on who they are and what they do. When you record the episode, ask your guests to participate in a short video you can run on your channels, either as posts or in your Stories. Ask your guests to cross-promote your podcast on their social media, too.

Don't overlook hashtags and links.

Your podcast should have a hashtag you can use across your social media channels as an easy way to categorize content for your followers. A social media marketing team can also help you determine if there are other trending hashtags in your industry that you should incorporate. And make sure to create plenty of links to your podcast so your followers can listen  to it with a simple click.

Determine the end goal for your podcast.

Do you want to increase sales on your website, develop a reputation as an industry thought leader, or build your email list? Think about the purpose for your podcast, and that will shape how you present it on your social media channels.
Let's Talk about Podcast Integration
Perfect Partner Solutions can help you make the most of your podcast as part of your larger social media marketing plan. We can also advise you on podcast production and best practices for developing topics, working with guests, and promoting every episode. Contact us today so you can share your story with the world.